Join me on Saturday November 16th from 1:00-4:00pm for a Beauty Event at Hy-Vee in Brooklyn Park!
I will be there sharing some of my favorite styles from their new Joe Fresh line of clothing! Joe Fresh is a Toronto based brand started in 2006. It's committed to supporting young talent and entrepreneurship within the fashion community.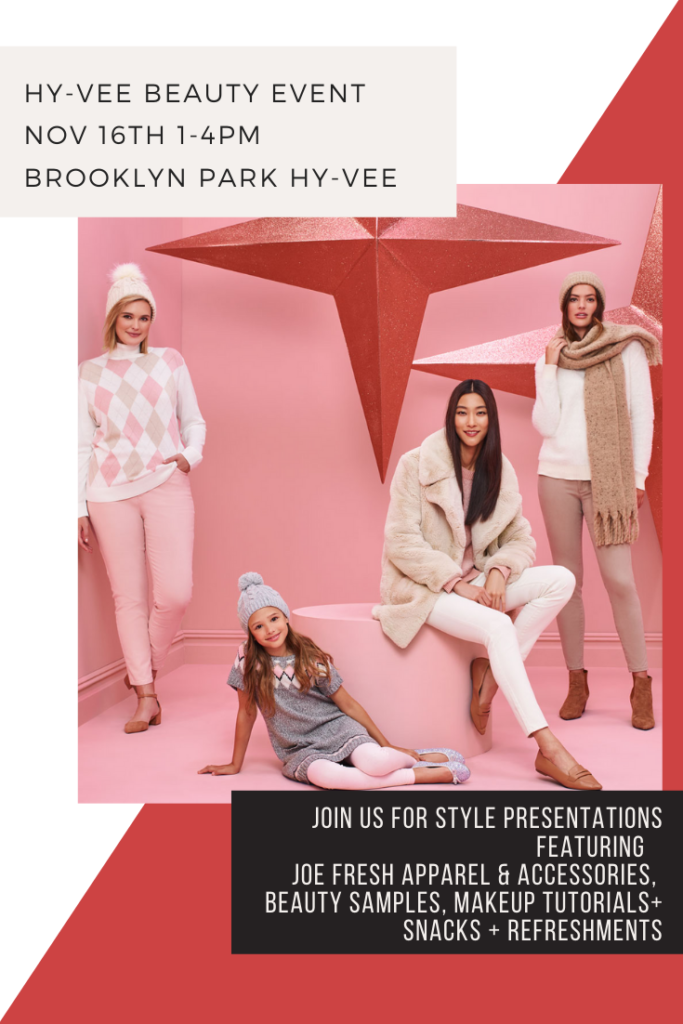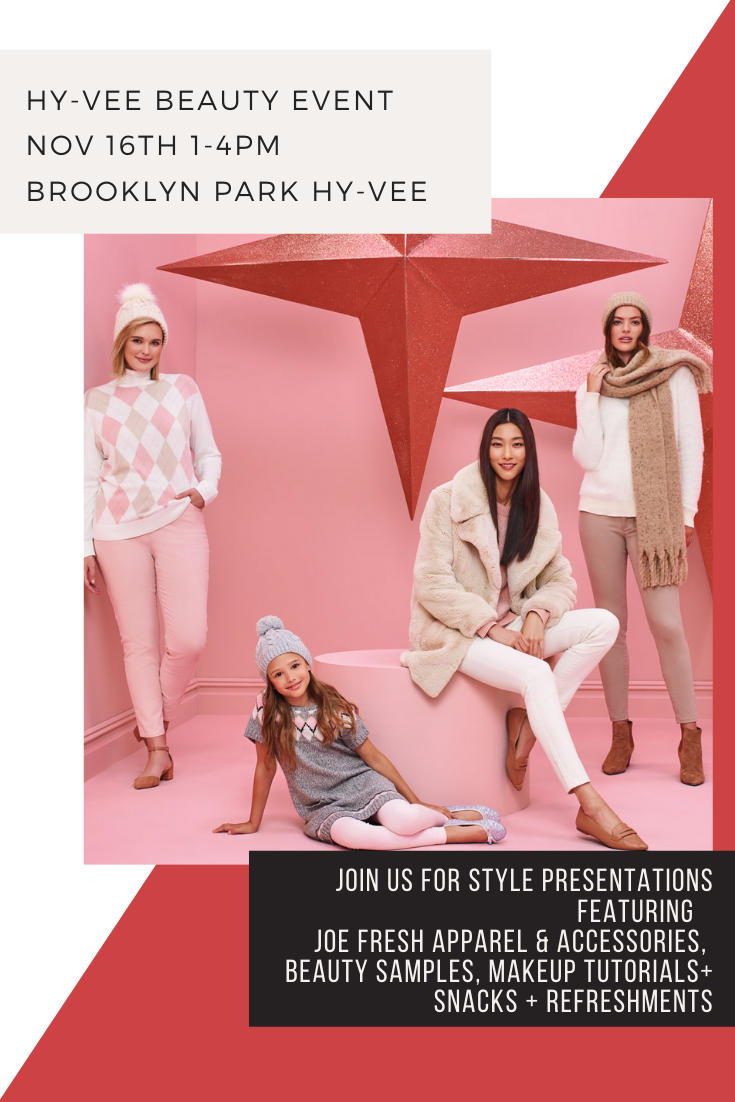 I've been shopping at Hy-Vee since I was a kid! I was so excited when they came to the Twin Cities. They have so many great amenities for moms like priority parking for new and expecting moms (so basically I've parked in amazing parking spots for 4 years now haha!), nursing rooms and a free piece of fruit for your kid to eat while you shop!
Be sure to pop in Saturday the 16th to say hi, check out the store and see all of the new clothing!