It seems like with every stage there are positives and negatives.
When he started to roll over we were so excited – and then quickly realized we couldn't just leave him on the couch, bed or changing pad anymore!
When he started eating solid foods it was so fun – and then we discovered we had to have food ready for him to eat!
We were so excited for Roy to learn how to crawl and when he finally did, right before we left for Disney, we were quickly figuring out what things we need to baby proof!
North States Baby Gates
He seemed completely unaware with the stairs for quite a while so we only added one baby gate (the Arched Auto-Close Gate with Easy-Step courtesy of our friends over at North States!) going downstairs until one day I let Chloe outside and came back into the main room only to find him climbing the stairs. YIKES! He went from not touching the stairs to figuring out how to climb them in a matter of a few seconds! (Parents, learn from my mistake. Add the baby gates to all stairways BEFORE you need them!)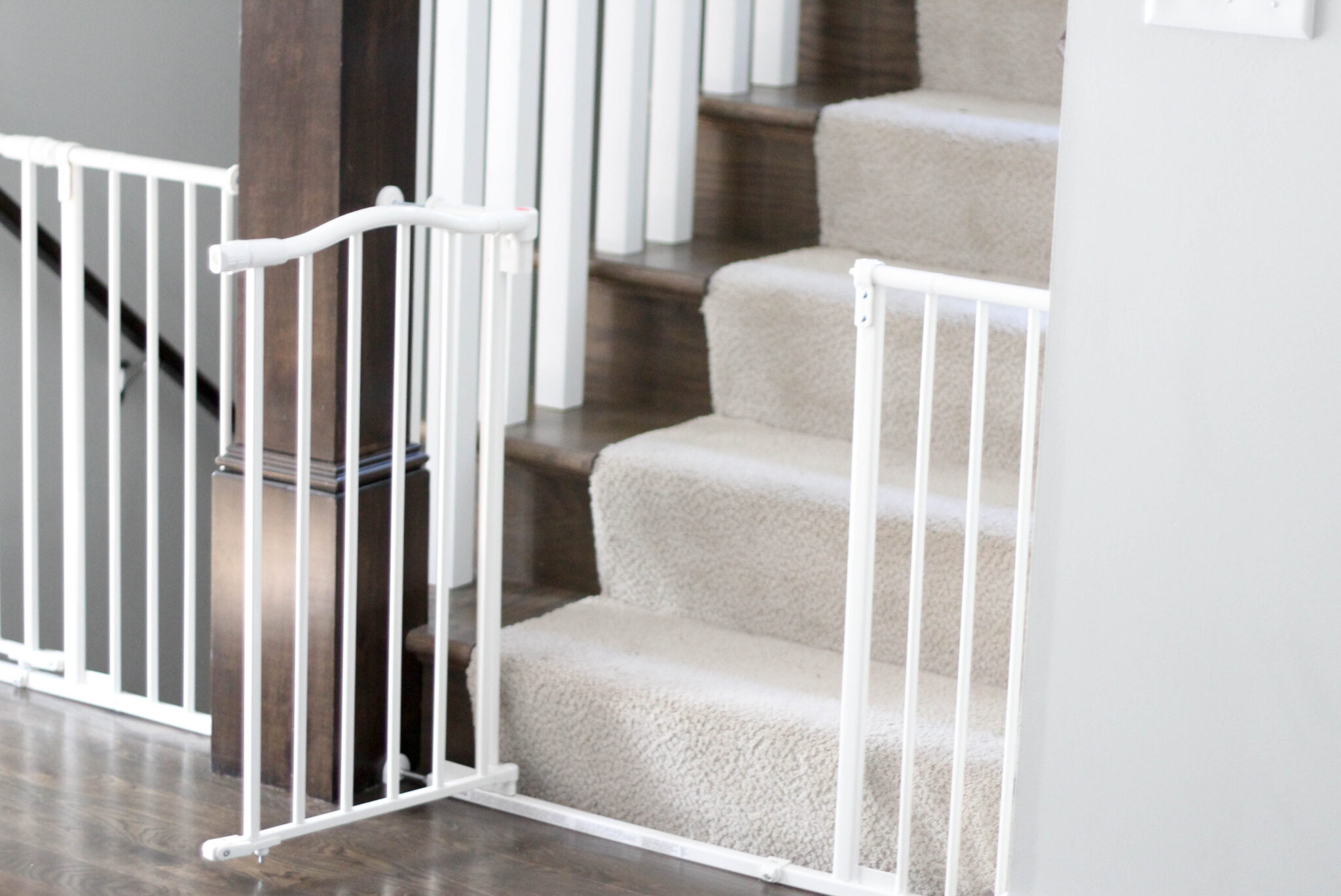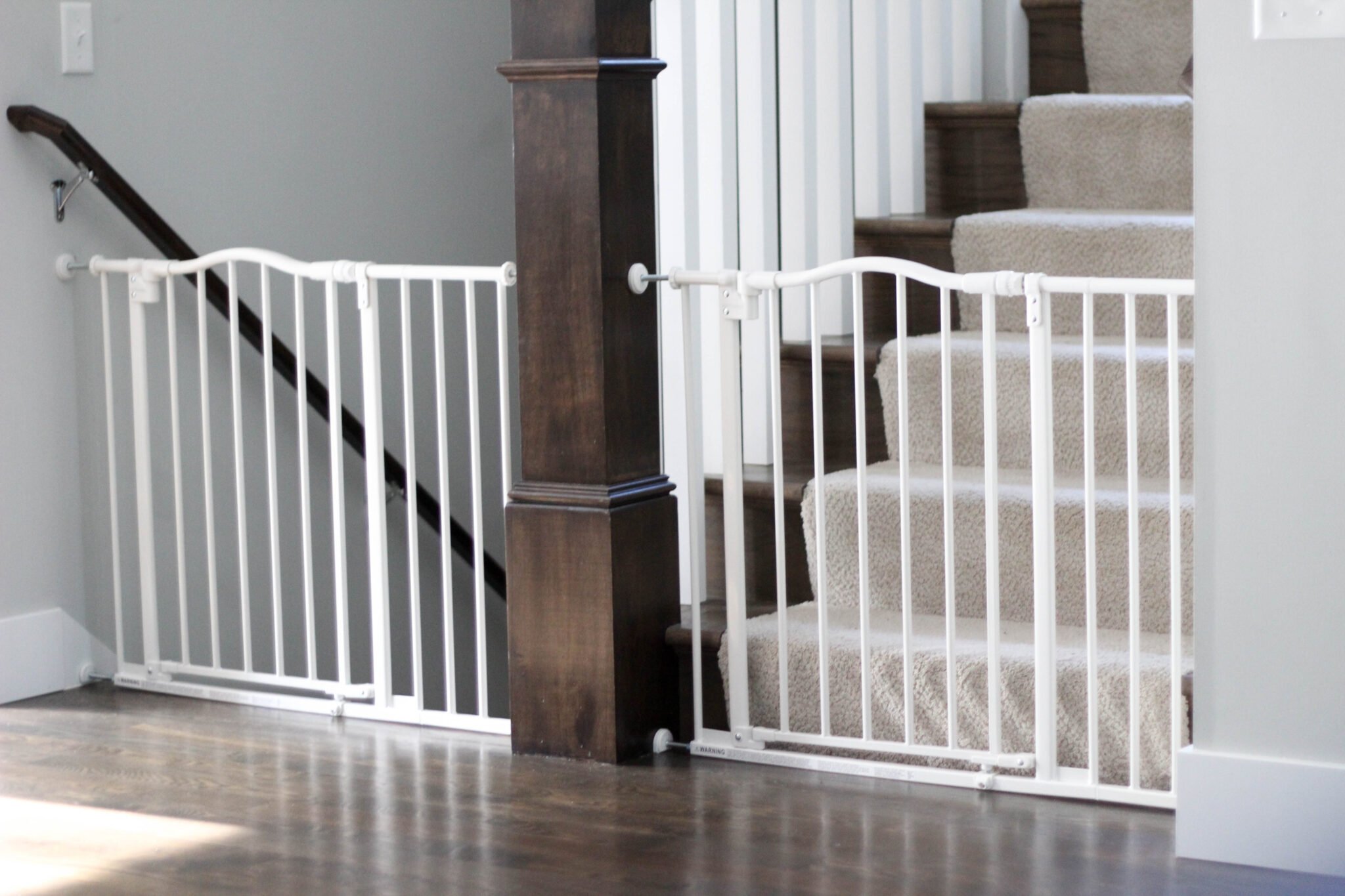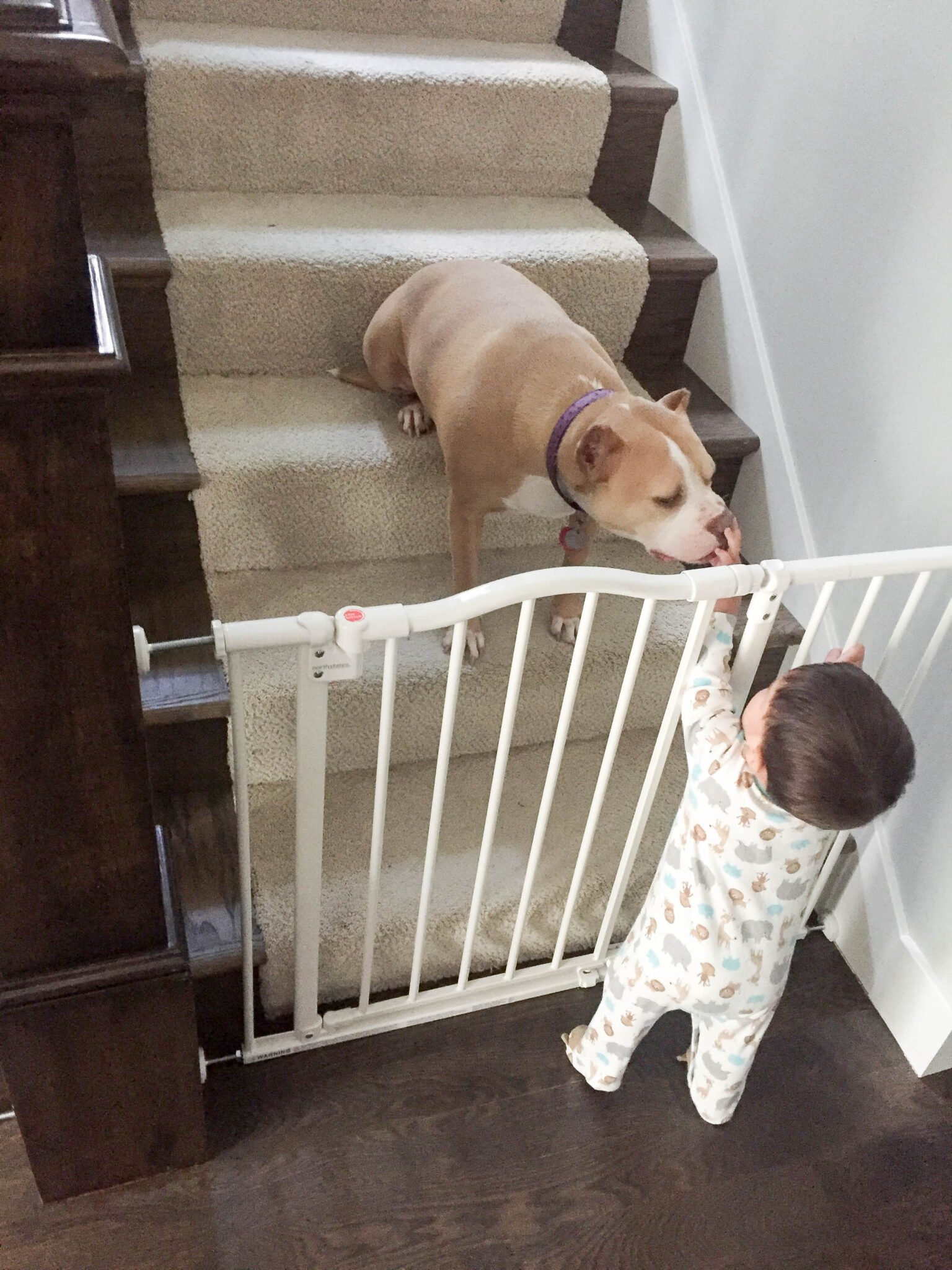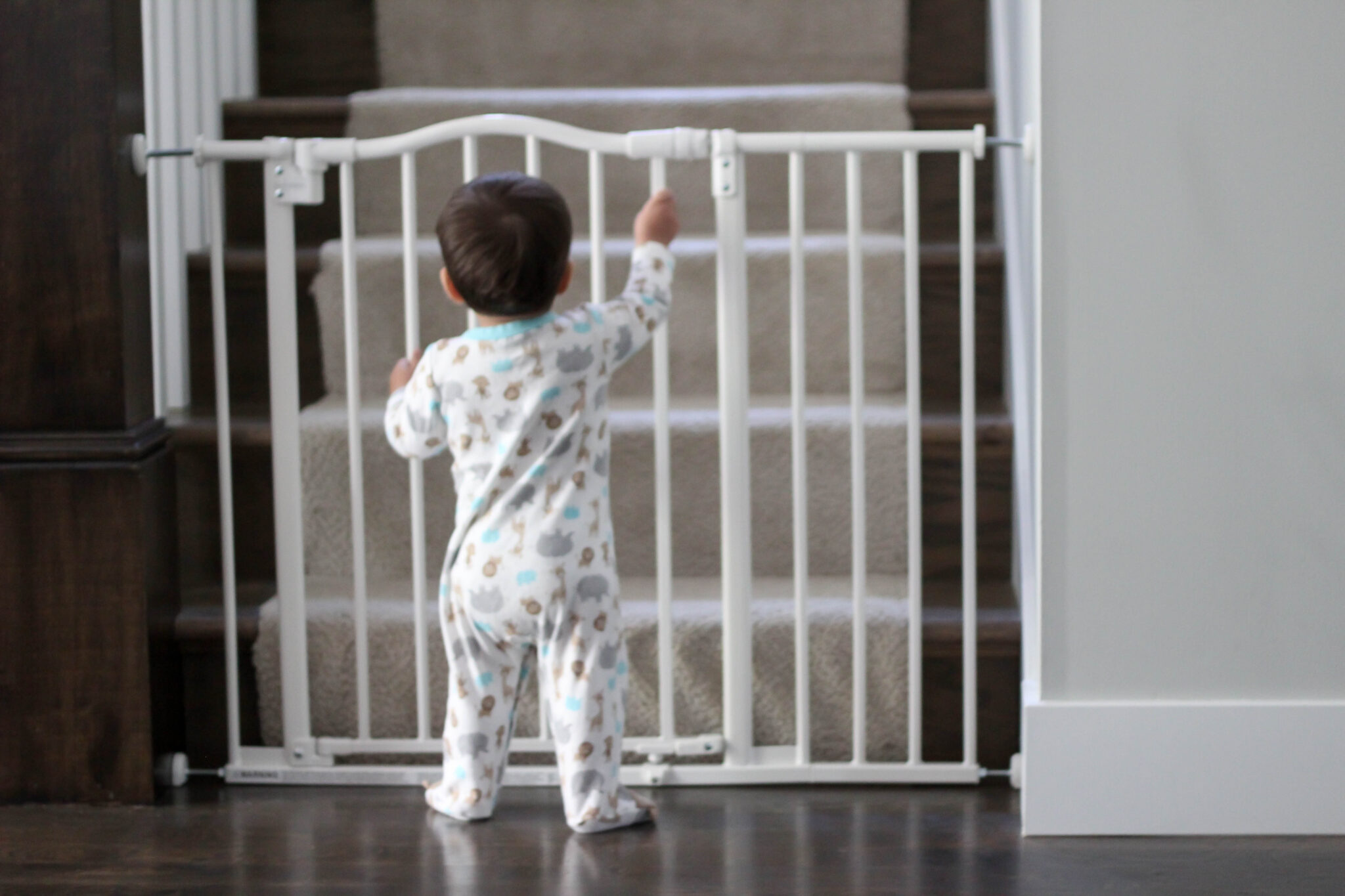 We quickly added our 2nd baby gate to the stairs and felt much better about letting Roy crawl around our main level again.
Rishi was the one who was put in charge of putting the gates up (we don't do projects together for the sake of our marriage ha!). The first one took a bit of time to figure out but the 2nd one went up in a matter of a couple minutes. Easy peasy!
One of the nice things about North States baby gates is their gates can fit most stairways!
Our stairways have large openings so we simply added an extender to our gate so it would fit the entire opening. If your stairway is smaller, then you can do without the extender and use just the gate!
I absolutely love our gate for so many reasons.
The Arched Auto-Close Gate with Easy-Step is able to swing both directions but you can also lock it to limit how it opens. They're super easy to open which is a bonus when carrying a child and having to open the gate with one hand and our babysitters can easily figure them out! They also have a stay open feature so when Roy's not around we can leave them open and not have to deal with opening and shutting them.
It was a bit of an adjustment for us to remember to not lock Chloe upstairs or downstairs ha! She doesn't bark so all of a sudden, we'd see her peering over the gate waiting for someone to open it for her. 🙂
The gates close automatically which is perfect for when your hands are full but early on I'd forget that I used the stay open feature after getting Roy up from a nap and all of sudden I'd see him crawling as fast as he can to the stairs. Thankfully he's the loudest crawler ever (despite being in the 7th percentile for everything) so you know when he's making a beeline for the stairs. In the beginning he would simply crawl over and close the door (what a good little helper!) but now he's more interested in the challenge of the climb. 😉
The best part of our gates is that they're not an eye-sore!
We're going to have these North States baby gates in our home for literally the next 2+ years now that baby #2 is on the way so I'm so thankful they blend in well with our home.
I hope this helps you when you're on the search for baby gates for your home and some nice features to have!
Be sure to check out my baby registry post to see more of my favorite baby products!