Fall is coming and I'm SO excited! Bring on the pumpkin spice lattes (no shame, ladies…I love PSL), layers, booties and sweaters! Today I wanted to share an Army Green Trench Coat outfit!
I'm extra excited for cooler weather to arrive since my wardrobe is limited with my growing bump! I'm bored of the dresses I wear each day and I sadly don't have any maternity shorts to wear!
I love being pregnant in cooler months because it's so easy to dress your bump. Jackets and sweaters are perfect for keeping warm without being too limited with pregnancy.
Army Green Trench Coat Outfit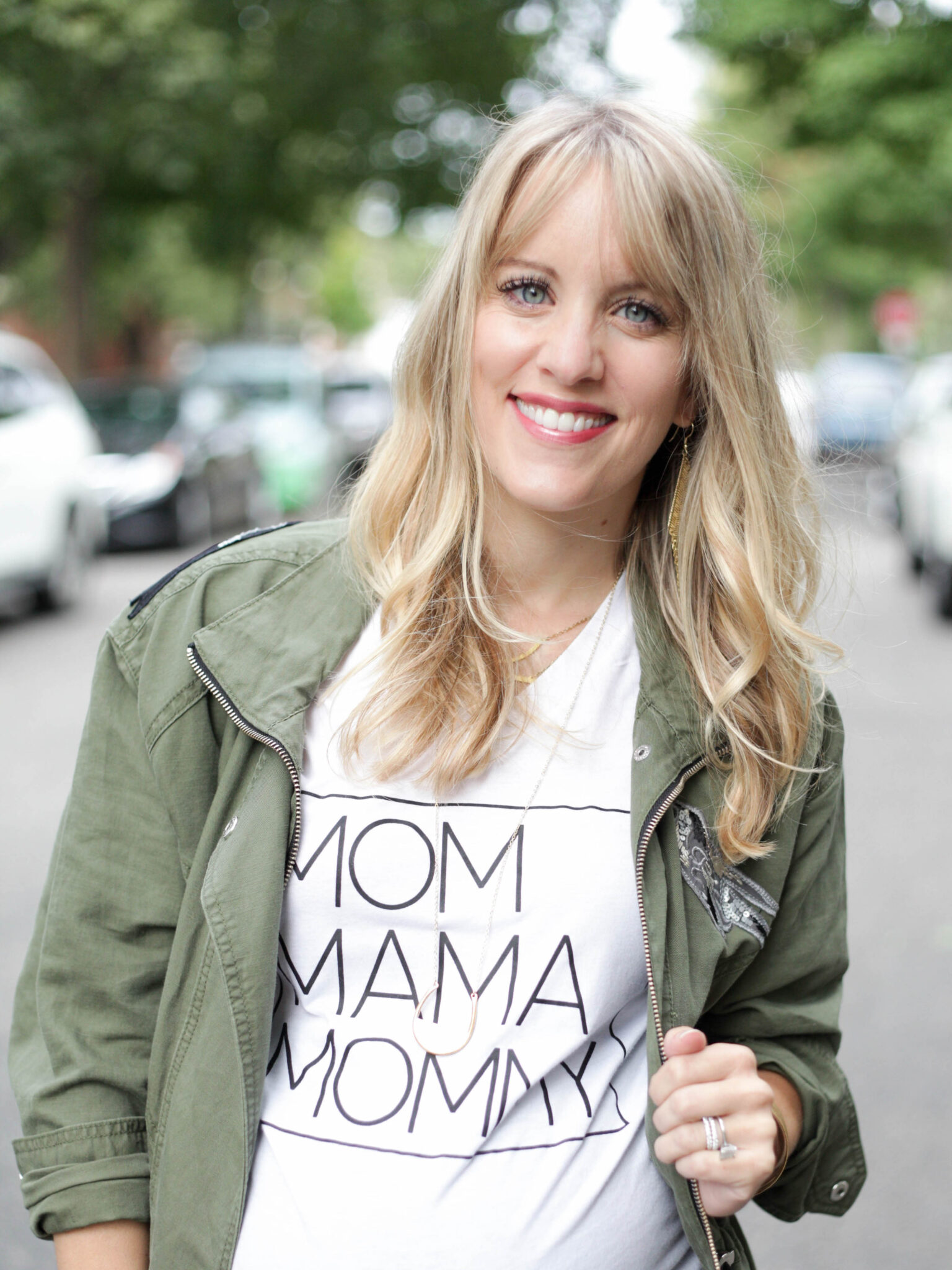 If you live anywhere similar to MN the transition from summer to fall can be a bit challenging. You wake up to glorious high 40s, low 50s weather only to leave work in the afternoon and have it by low 80s or high 70s!
That's when we need to really wear our layers.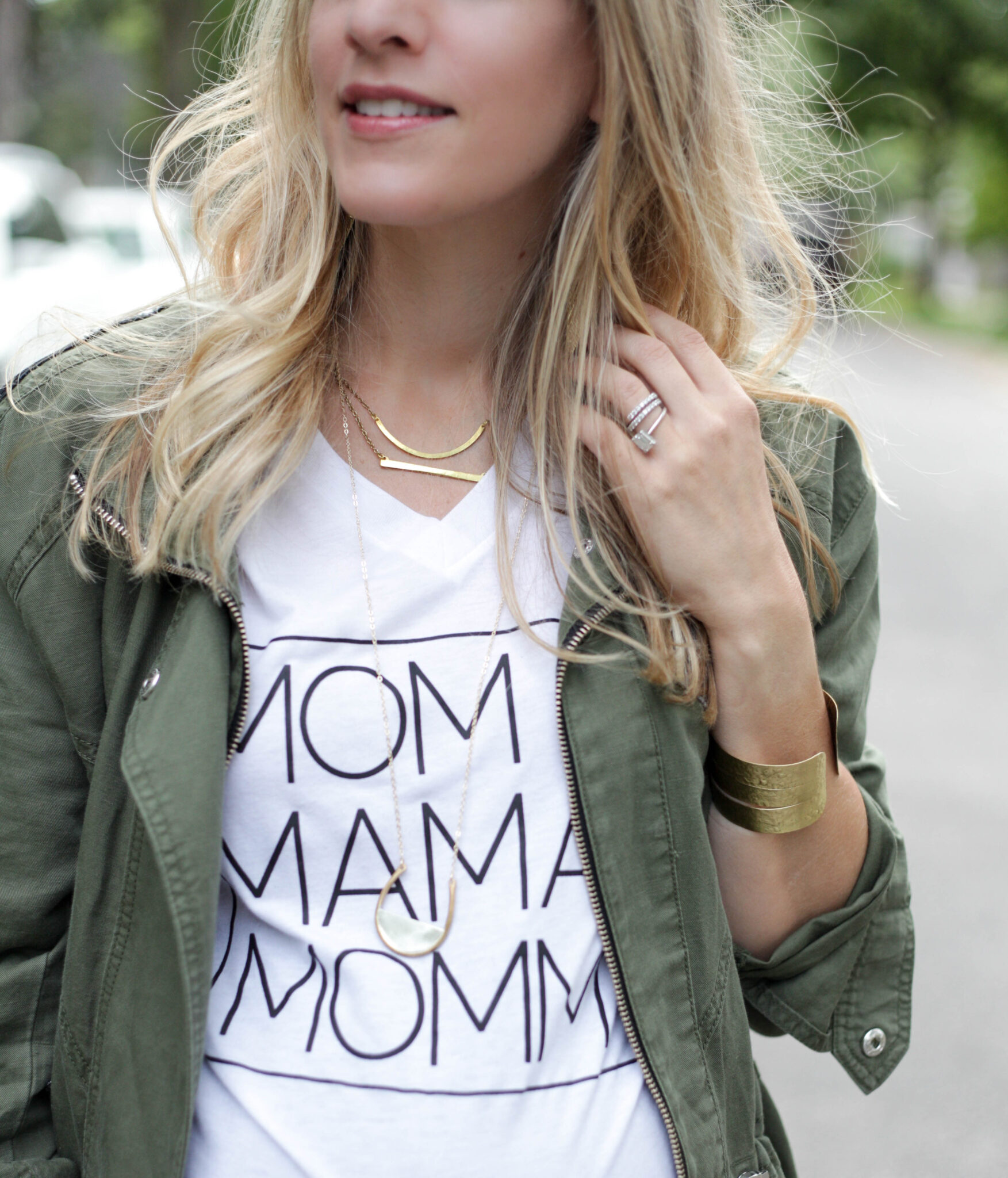 I love a look like this for a Saturday morning brunch wiith girlfriends when you leave the house mid morning and it's nice and cool but by the time brunch is over and coffee has warmed you up, it's too hot for the jacket.
I would likely wear a pair of cute distressed black denim jeans (if only I had a pair of maternity ones…) rather than the leggings I'm wearing but I'll just have to live vicariously through all of you for the time being.
White graphic tees are instantly made more chic with a plethora of gold jewelry or you can even switch it up with a cute tank top underneath depending on the days weather!
What are you most excited to wear this fall?
{Blanqi leggings |Cabi jacket (similar here and here)| tee (similar here and here) | boots}
{Jewelry: Athena cuff | Tonal necklace | Laurel necklace | Layered Lines earrings }