I recently had the opportunity to meet and interview Clint Harp when he was visiting Minnesota for the Home and Garden Show.
Clint Harp is the owner of Harp Design Co and author of Handcrafted, which you very well may be familiar with due to his role on Chip and Joanna Gaines' show, "Fixer Upper".
Clint is the woodworker that Joanna uses to create tables and other masterpieces for their projects. He is also the star of "Wood Work", his own HGTV show!
Clint share a ton about his background, what led to his success and what his goals are for the future. It was fascinating to sit and have a conversation with him! It felt like I had known him for years and not just met him for the first time that morning.
So without further ado, here's a few things I learned from Clint Harp.
4 Life Lessons I Learned from Clint Harp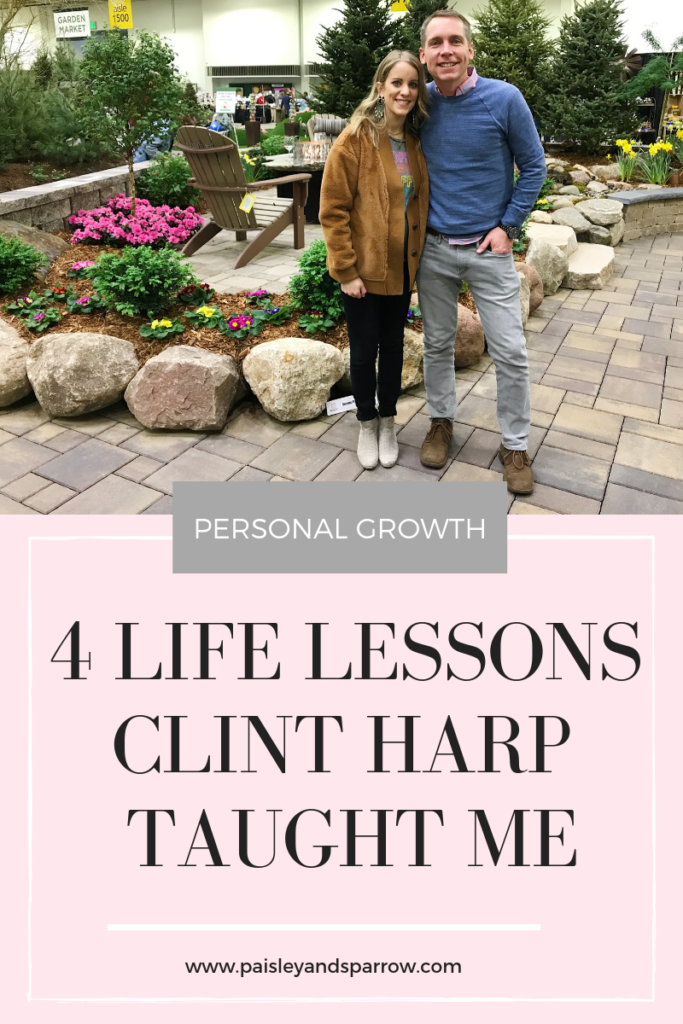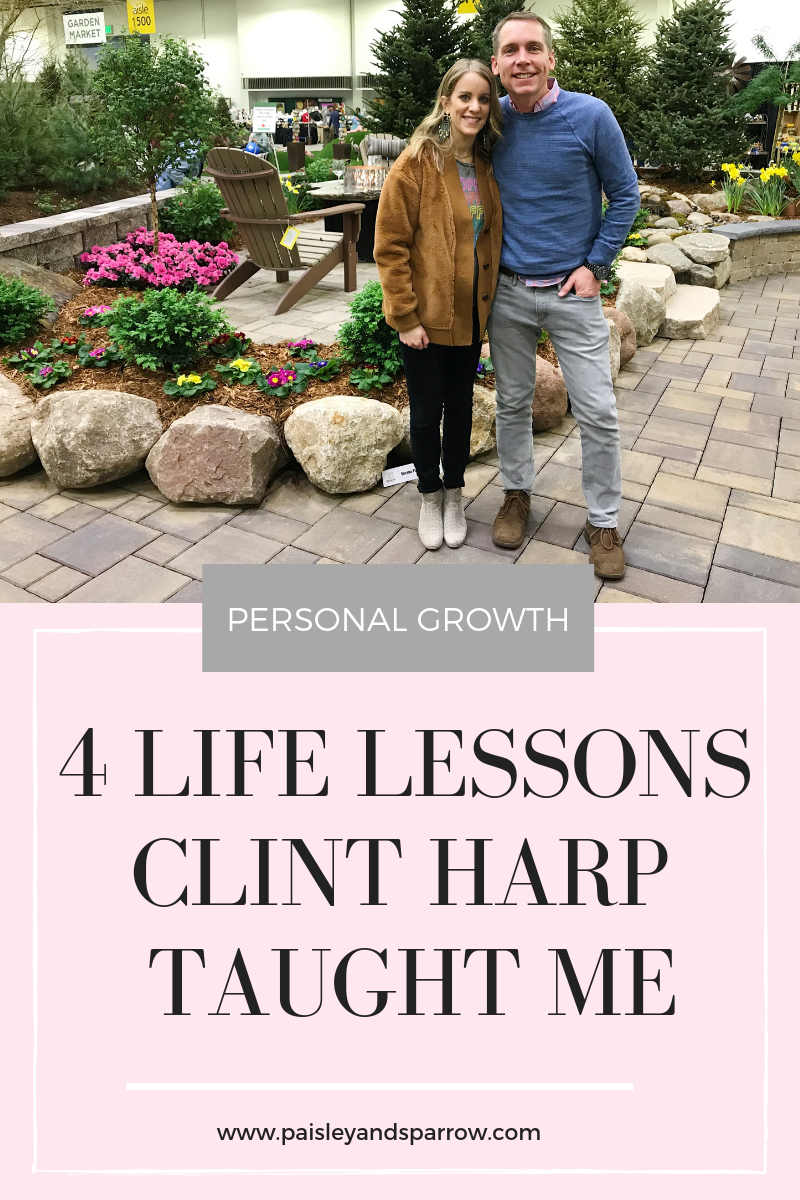 This post may include affiliate links which means I may earn a small commission if you shop using the links below at no additional cost to you. Thanks so much for supporting me and this blog!
1. Make Family Your Priority
Despite the fact that Clint is a famous woodworker with his own television show and friends like Joanna Gaines, he has a very good handle on his priorities.
I asked him what success would look like 10 years from now. His immediate reply? To still be married to his wife, Kelly. Wow.
Sometimes I take things like being married to Rishi for granted, forgetting that being married takes work and I need to make it a priority!
He reminded me that at the end of the day, the only ones who will be sticking around is your family. When the fame fizzles (or when nobody reads my blog anymore!), Rishi and my kids will still be there. I need to make that a priority.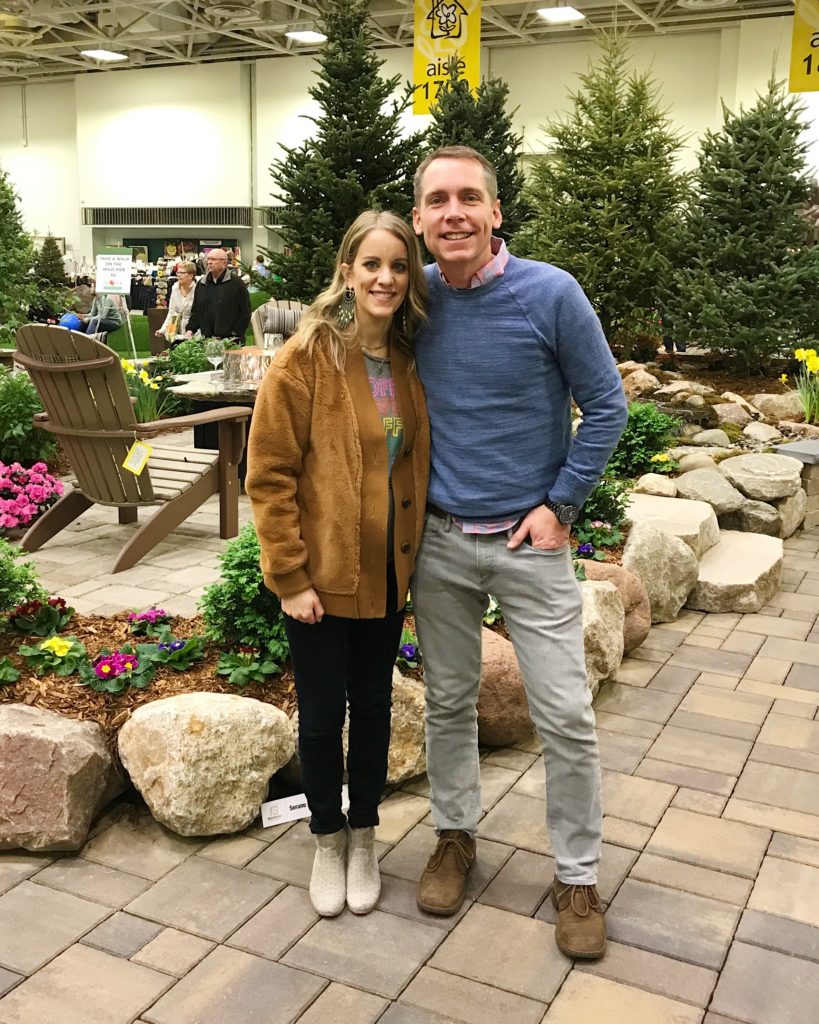 2. Stay In Your Lane
We all have things we're good at. We all have strengths and weaknesses. When we forget that and try to be like someone else or try to do it all, things start to flop.
Clint works with his wife and together they run their business. He shared that it's taken some time for him to let her run with what she excels at and stay in his lane, doing what he is good at.
I think it can be so incredibly easy to get distracted by what everyone else is doing…and doing really well.
I always admire people who are amazing DIYers who can renovate an entire room in a day and make it look absolutely amazing. Or those incredible food bloggers who create these recipes combining ingredients I would never think to put together to create a masterpiece.
And here's the deal. I couldn't do anything like that! That's not using my gifts! But it can be easy to feel like I should be doing that or that I'll be more successful if I do that.
Being reminded to stay in my lane is more valuable and will help me be more successful in the long run.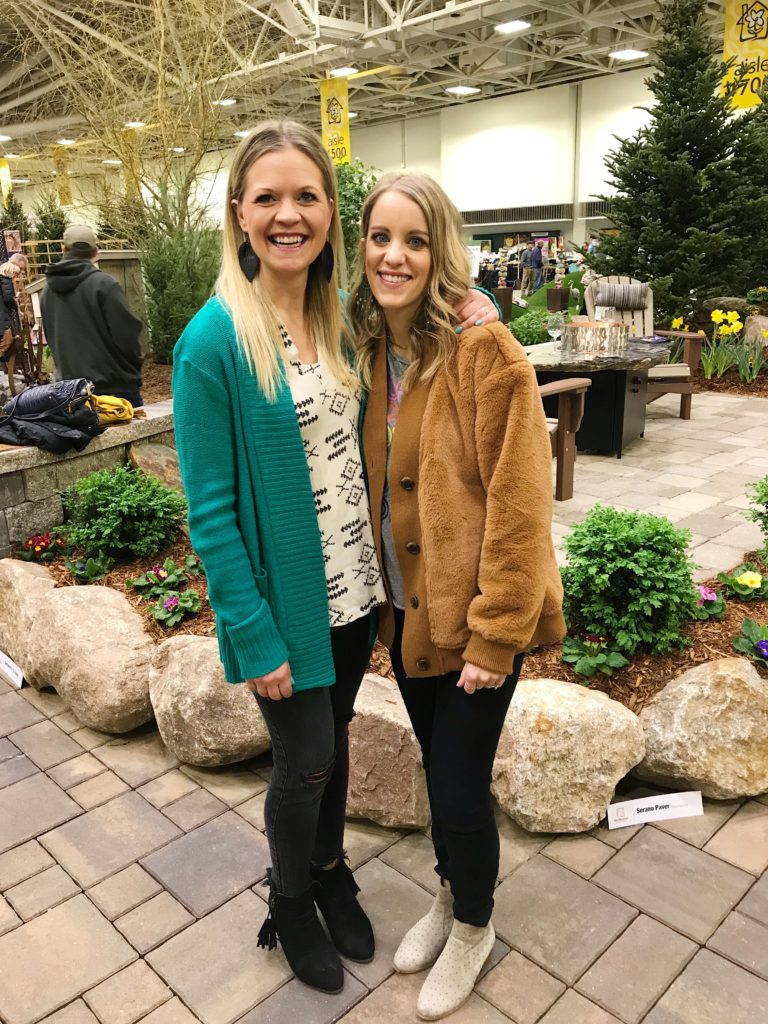 3. Don't Build A Canoe
I'm not a wood worker so this one confused me until he elaborated. Apparently building a canoe is incredibly difficult. It's one of the hardest things you can do when it comes to woodworking.
He said that there a people who specialize in making canoes for $100,000 – 200,000 a piece. WHOA.
However, don't start with the crazy, super hard thing, no matter what that is.
It'll take the joy out of what you're doing. You won't do your best work. And you'll likely waste more time and get insanely frustrated while trying to do this incredibly hard task.
Start small. Start easy. Master that and then move on.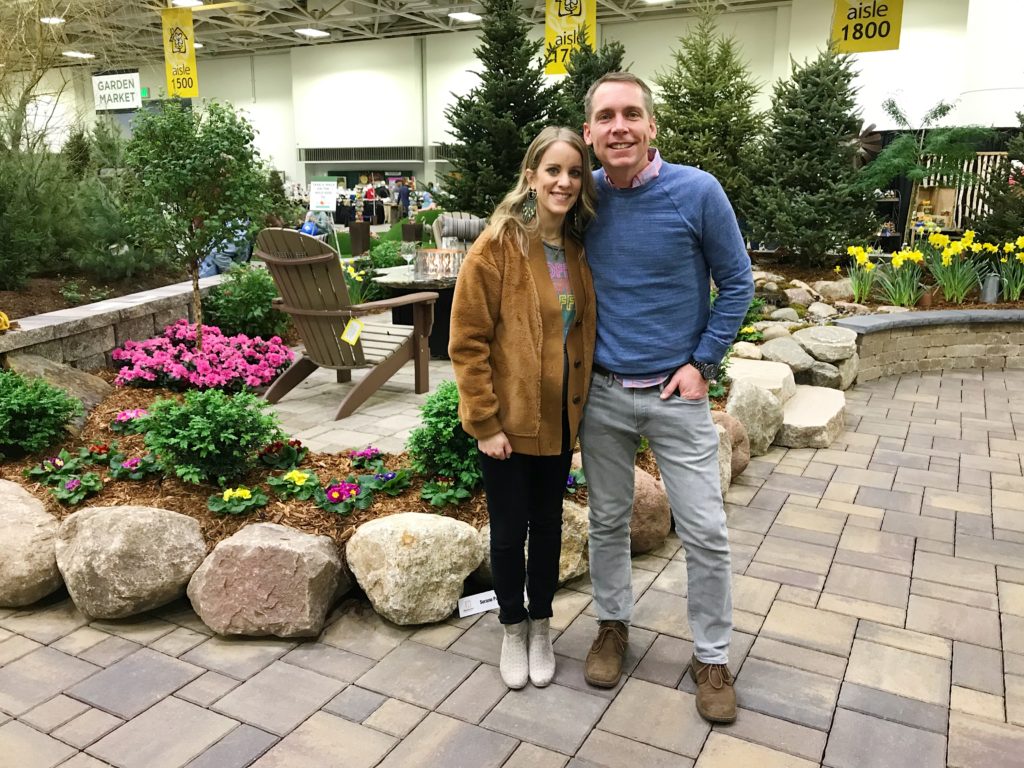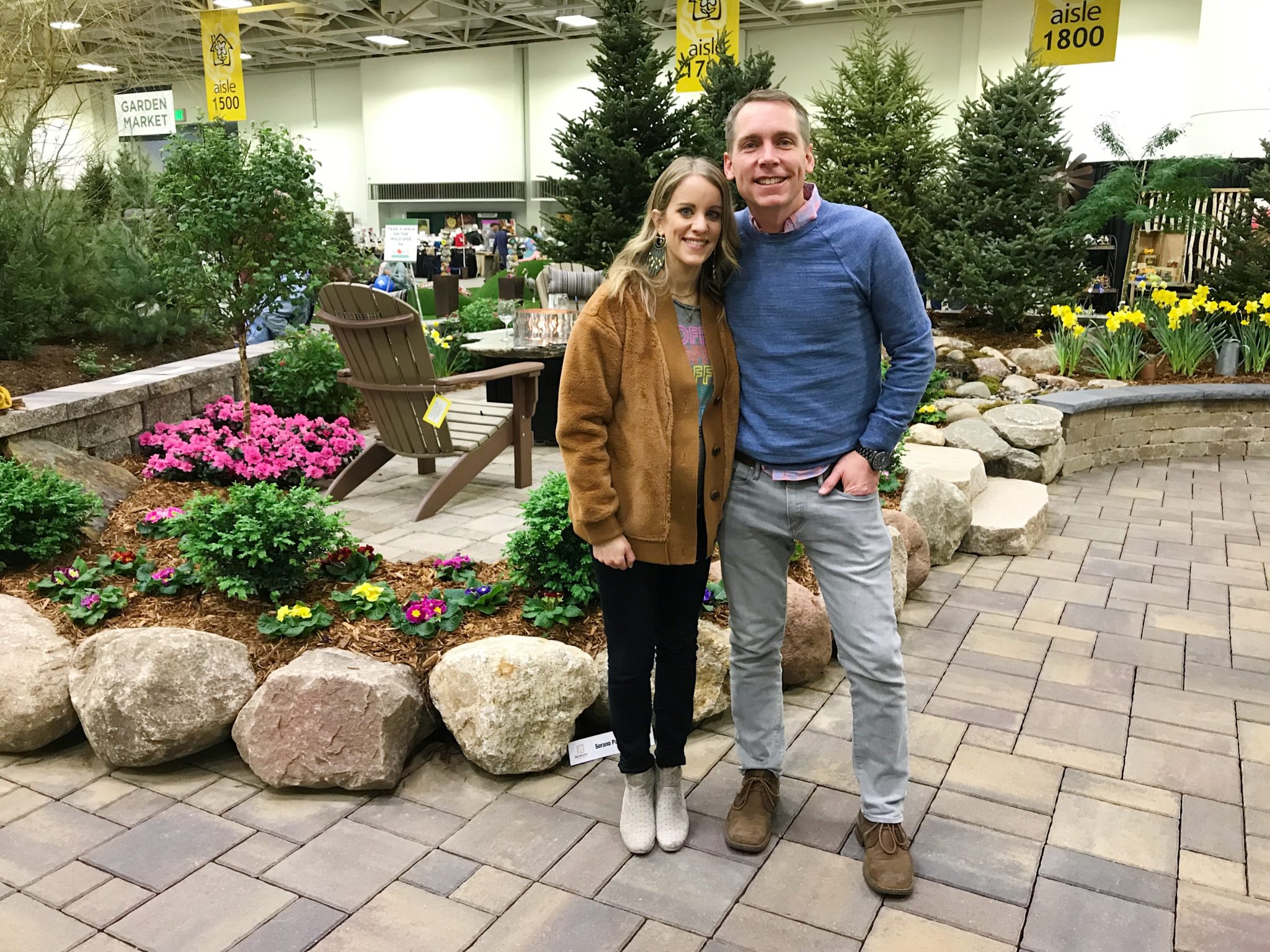 4. Every Moment Matters
One podcast I listen to all the time is How I Built This by Guy Raz. He always asks the people he's interviewing what one or two moments impacted them in a way to cause them to be where they are today and they can often point to some!
I asked Clint this and he had a different approach, very similar to the way I feel, that every moment matter and have a purpose.
"I believe in every single moment. Including this one right now." – Clint Harp
I always think about how I met my husband, while we both worked at a hedge fund. If you know me at all, you'll know I am NOT a hedge fun girl. I was the opposite of what most people were like at that job but there were so many tiny moments that led to me getting that job which allowed me to meet Rishi who ultimately became my husband!
When things seem to go wrong or even when things seem to go right, it's all part of the plan.
Believe in the moments – all of them!
It was such an honor to meet and spend time with Clint – he was inspiring and encouraging and it was a moment I'll never forget! I hope you enjoyed the lessons he shared!
Be sure to check out his book Handcrafted and check out his show Wood Work!
Want even more life tips? Check out either one of my 7 Tips for Doing It All As A Mompreneuer or 5 Self Care Tips posts!
As always, thanks for reading and sharing!
With love,
jen