One of my favorite rooms in our home is our 3 season porch! We're just about finished decorating it so I wanted to share the whole reveal with you.
First up for those of you who are wondering "what is a 3 season porch??" let me explain. (I had a few friends in the south so confused by this concept when I first shared it on IG!)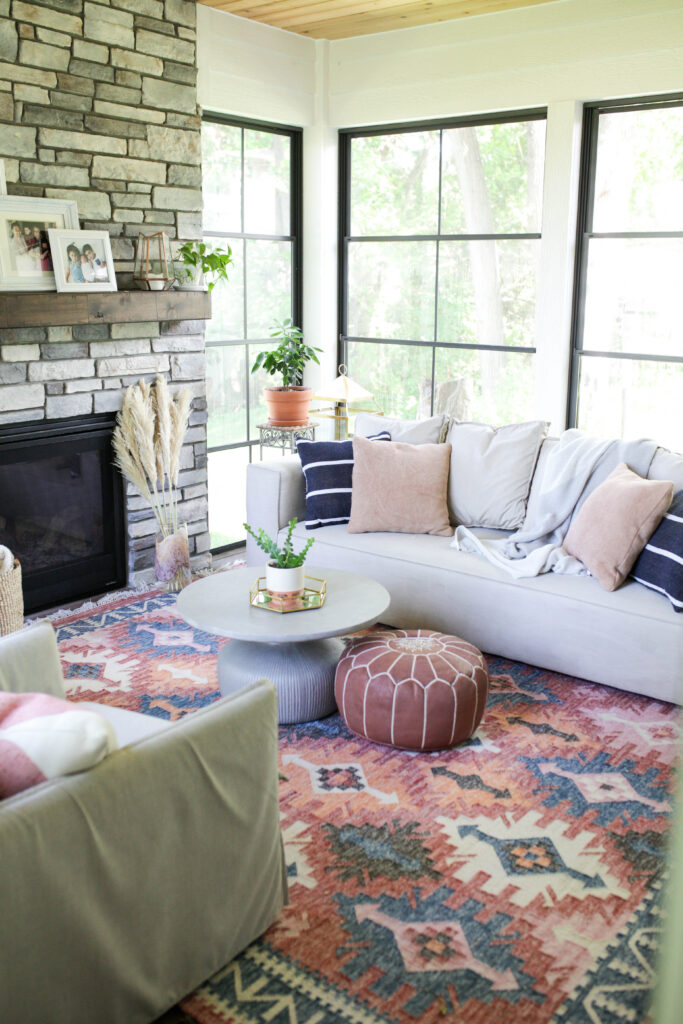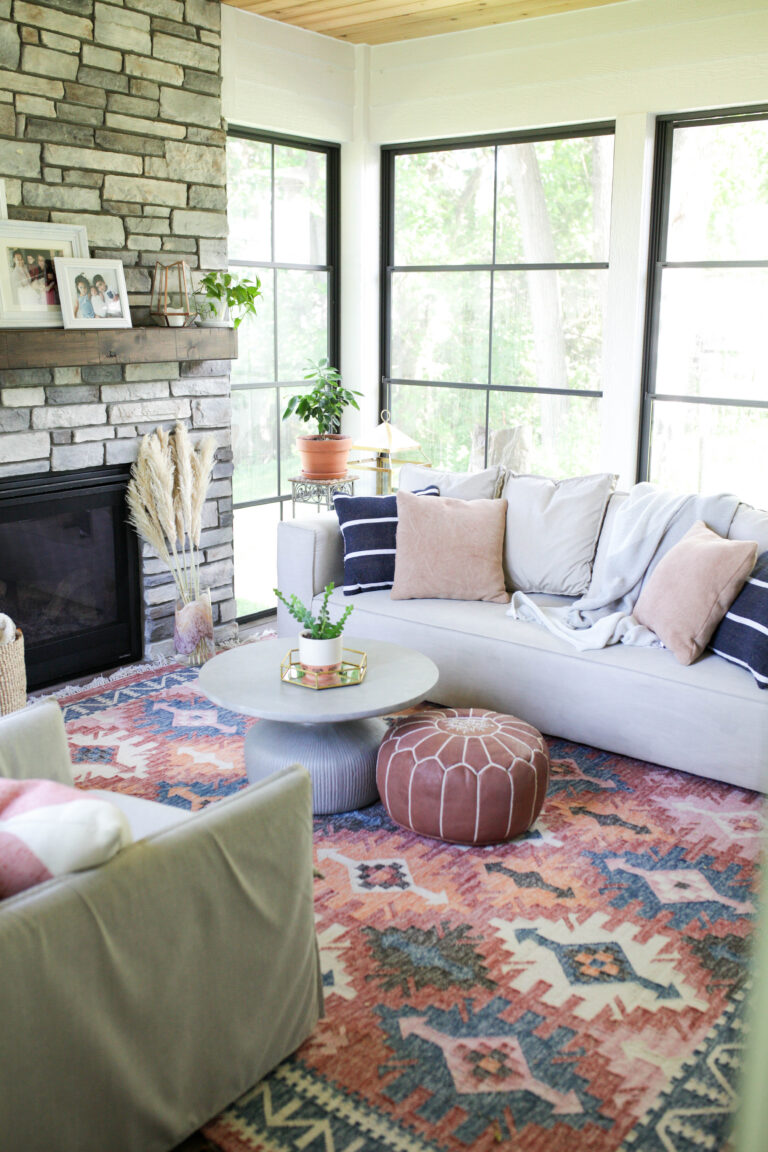 A three season porch is exactly what the name implies – a porch that can be used for 3 seasons (spring, summer and fall). It's an enclosed room that's typically not heated (making it not ideal for winter, especially in MN).
Typically three season porch consists of mostly windows that can open up (with screens) to allow for tons of fresh air to flow through. That's what ours is! We also have a fireplace which was amazing during early spring and will be great for fall!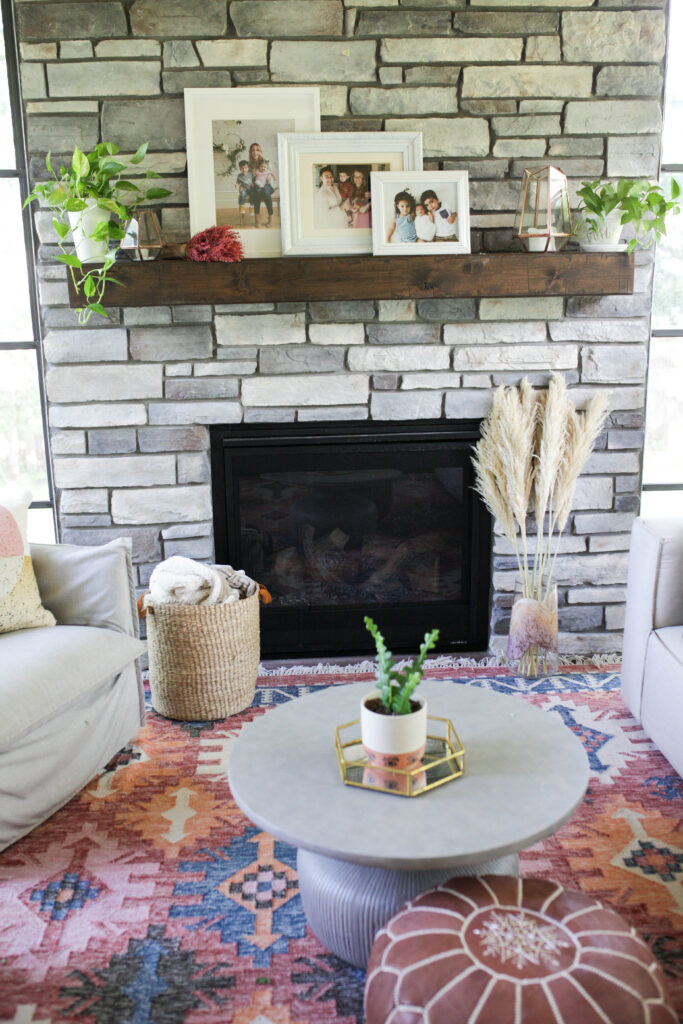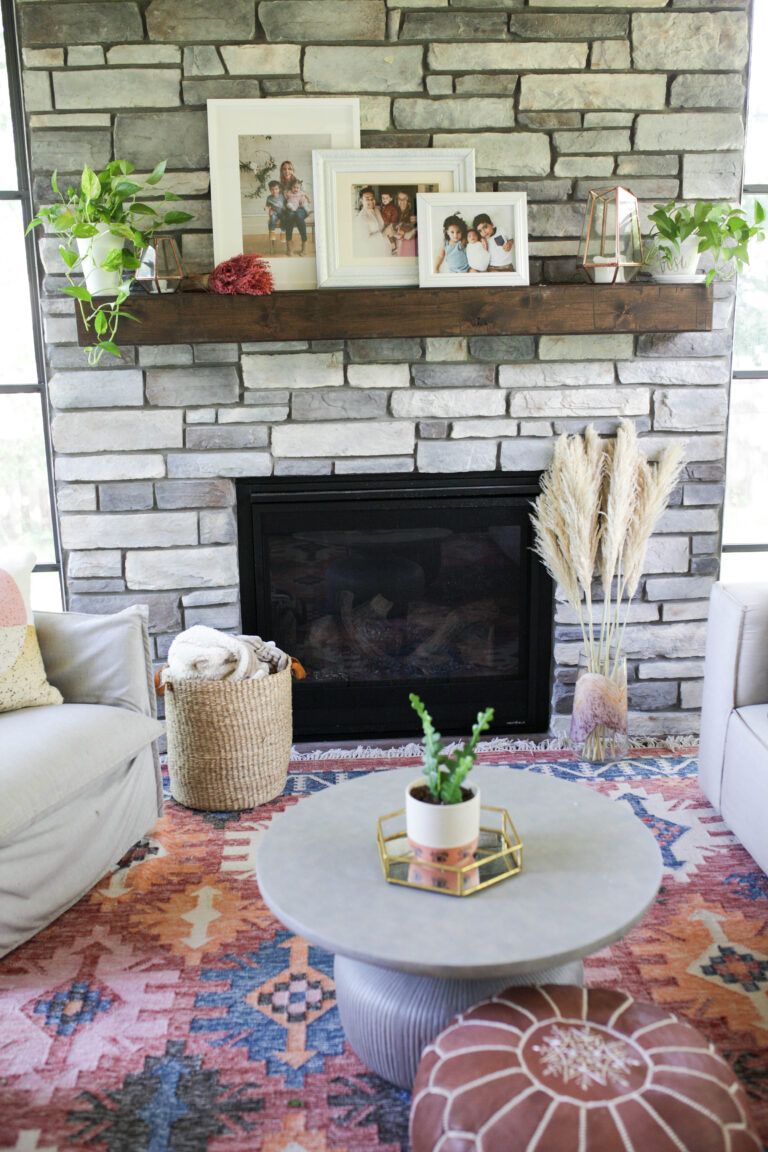 In MN we get tons of mosquitos so hanging outside can be unbearable at times. Our three season porch protects us from the bugs as well as rain, sun, etc! Rishi's also been loving it as his "cigar room" for rainy nights.
Furniture
We've had our chairs and couch for a few years already! We bought them for our previous home for the patio from Room and Board.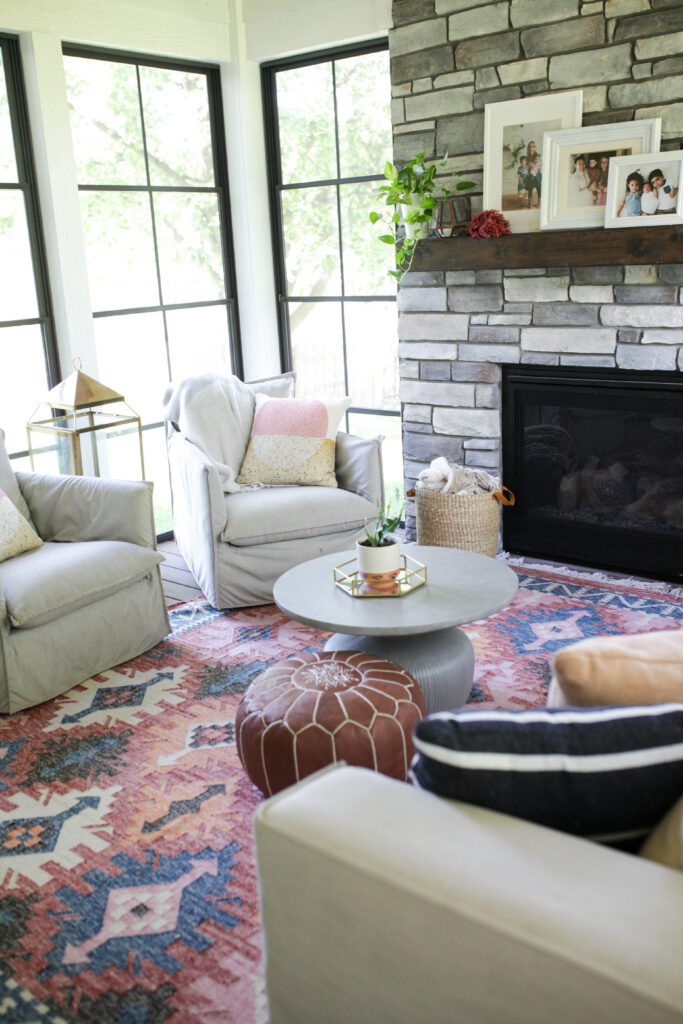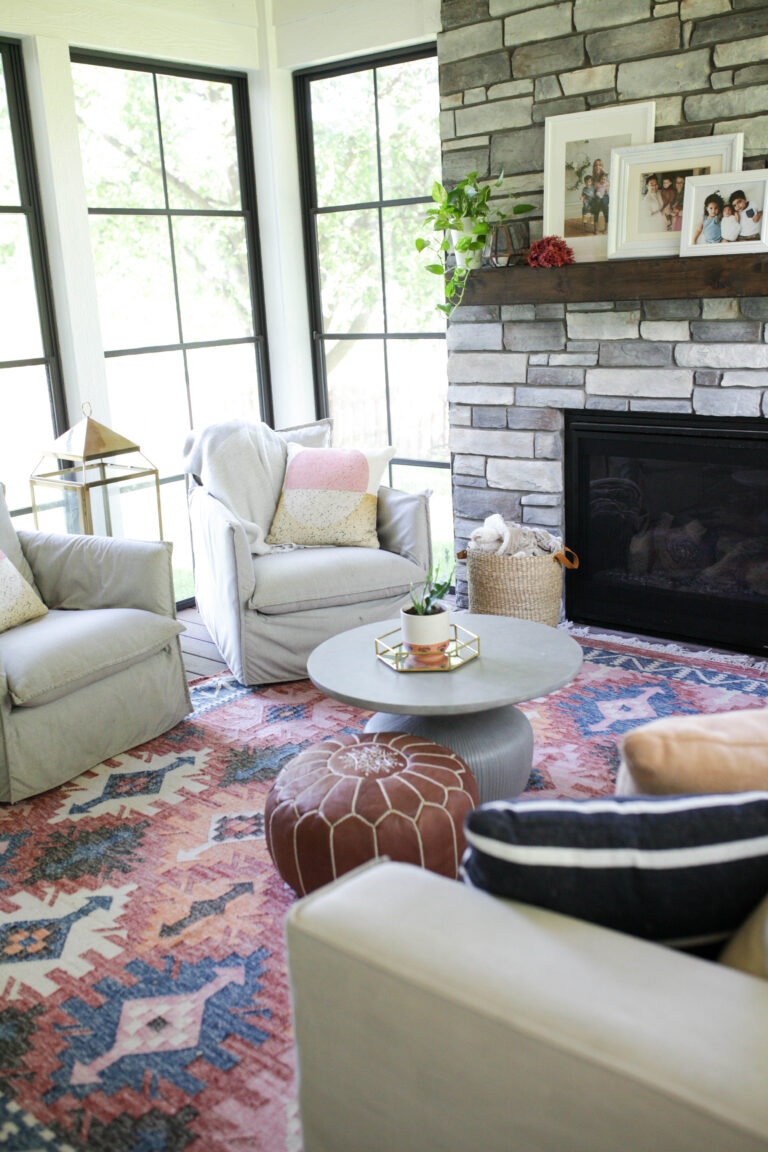 Our coffee table and pouf are new though! Our coffee table is from West Elm and the pouf is from Lulu and Georgia.
The pouf is something I've been eyeing up for months but until we moved here I didn't really have a great spot for it. So far I've already been impressed! Penelope's had an accident on it (of course, haha!) and you wouldn't even know.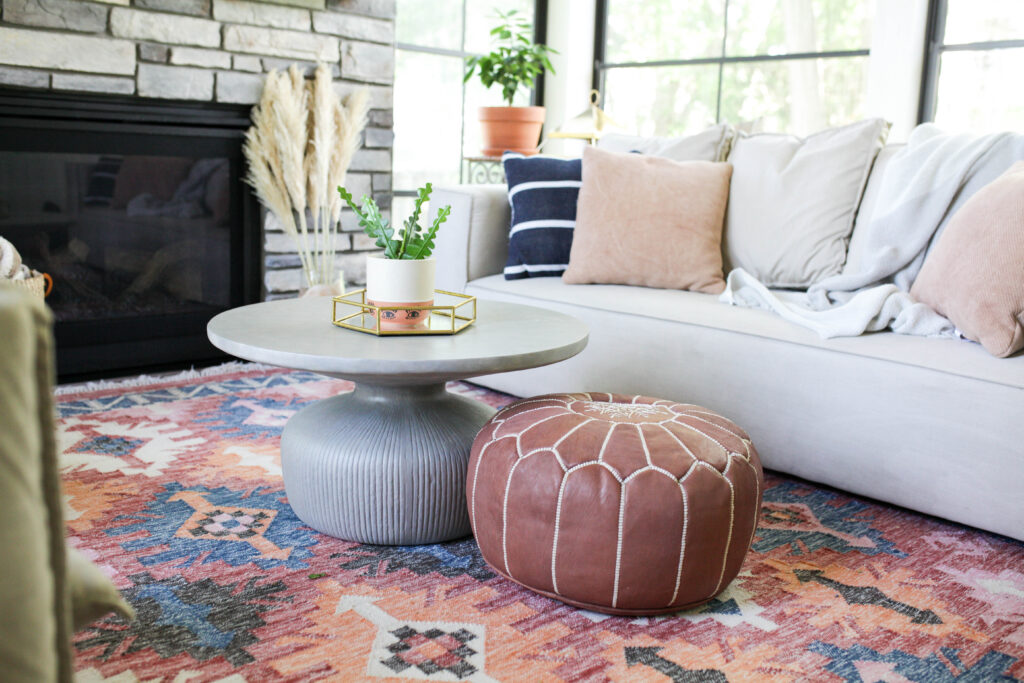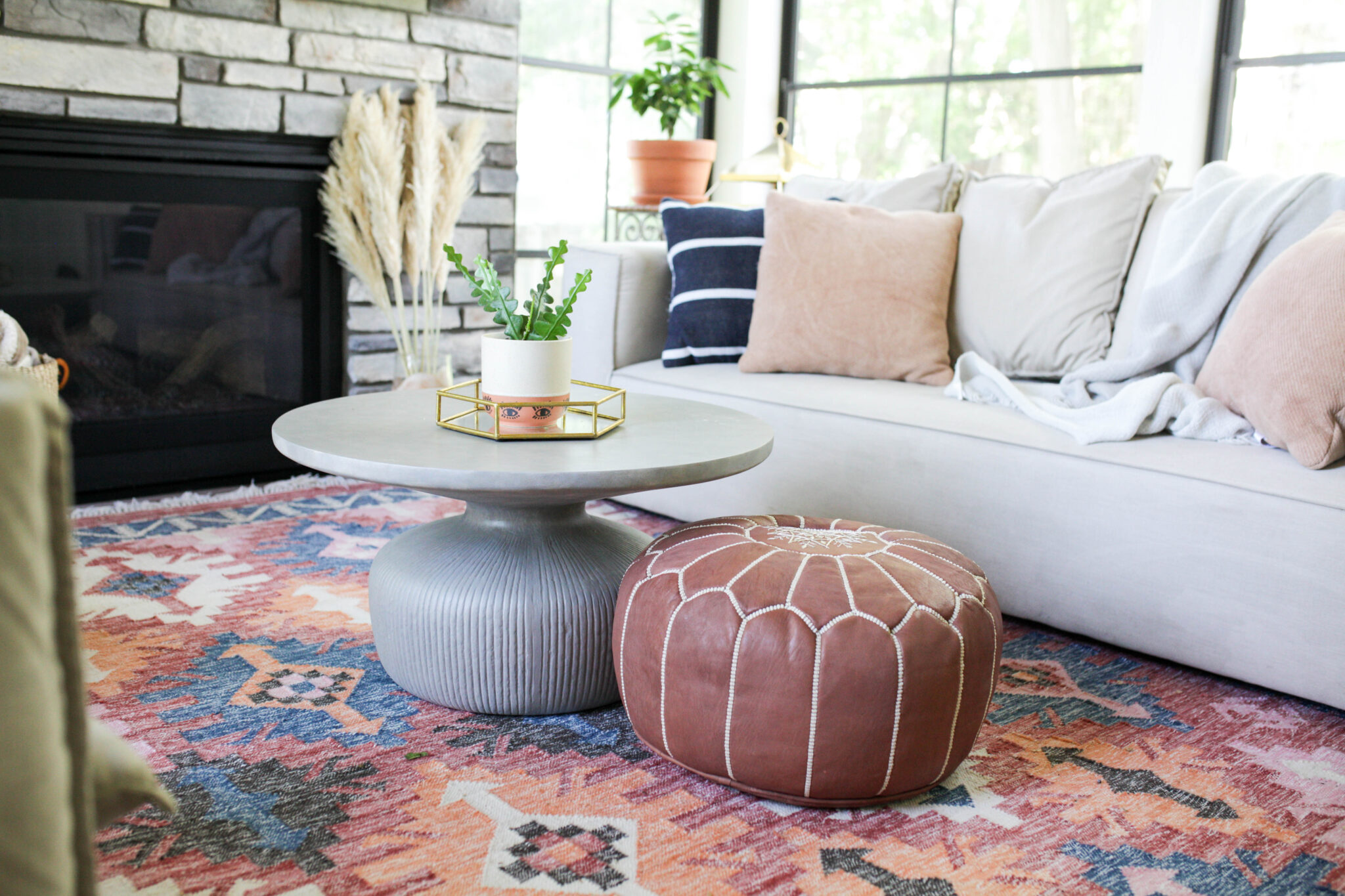 Rishi is still confused about the function of the pouf, to be honest. It can be used for just about anything – seating for the kids, snacks, computers. etc! I love that it adds a different texture to the room!
Our coffee table is a little bit smaller than we had anticipated but we didn't want something that was too overpowering for the room. We also wanted a circle table since we had so many straight lines in the room!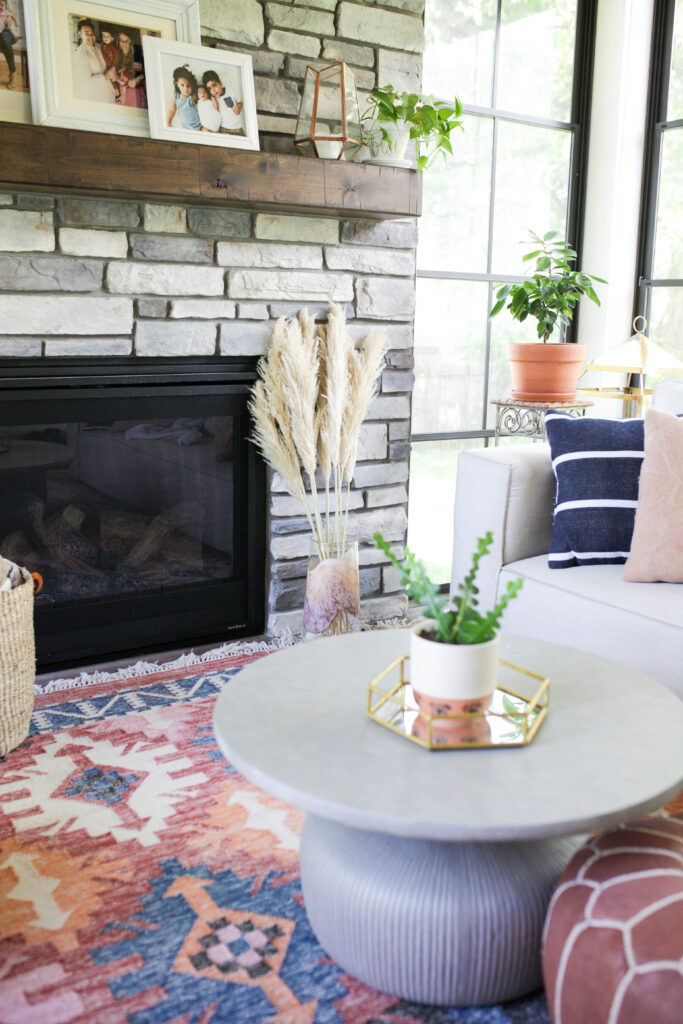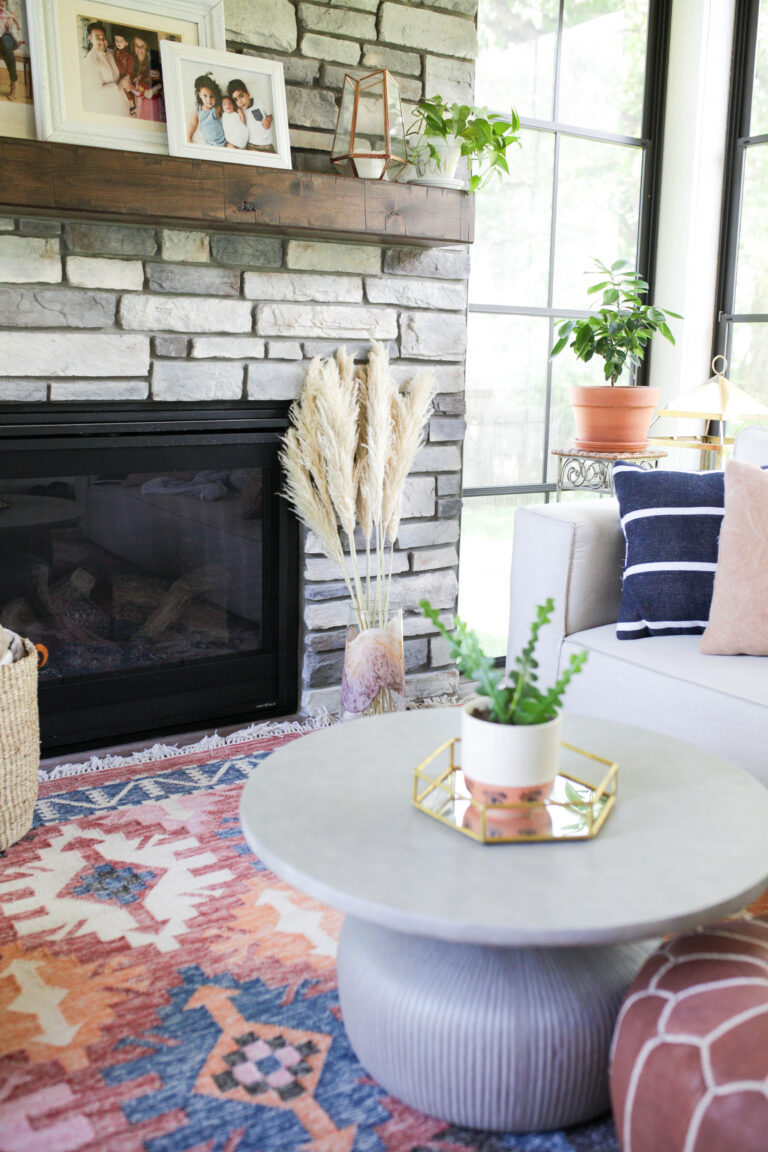 Other Outdoor Decor
We wanted out 3 season porch to feel like an extension of our home but also a calming path to outside. We opted for a somewhat colorful rug and coordinating pillows (stripe, solid and printed) from West Elm. All of it is for outdoors (which has been great for the times we forgot to shut the windows and it rained).
I also picked up this basket from Target for throw blankets. I love curling up with blankets in cooler weather and although we likely won't need one for a month or two, having a few light blankets on hand is a necessity for me!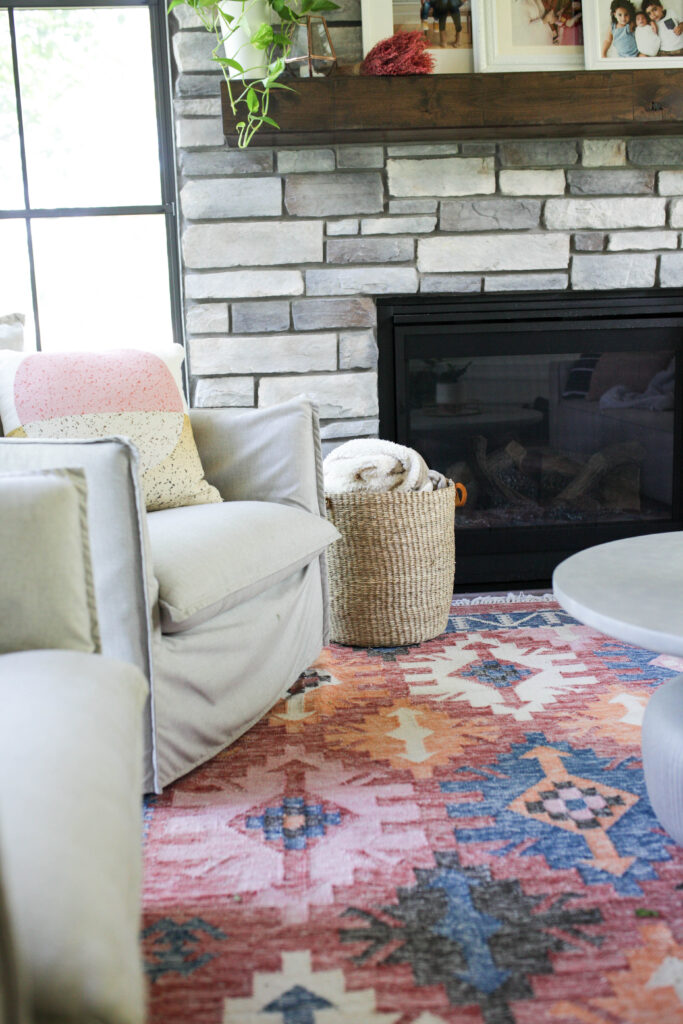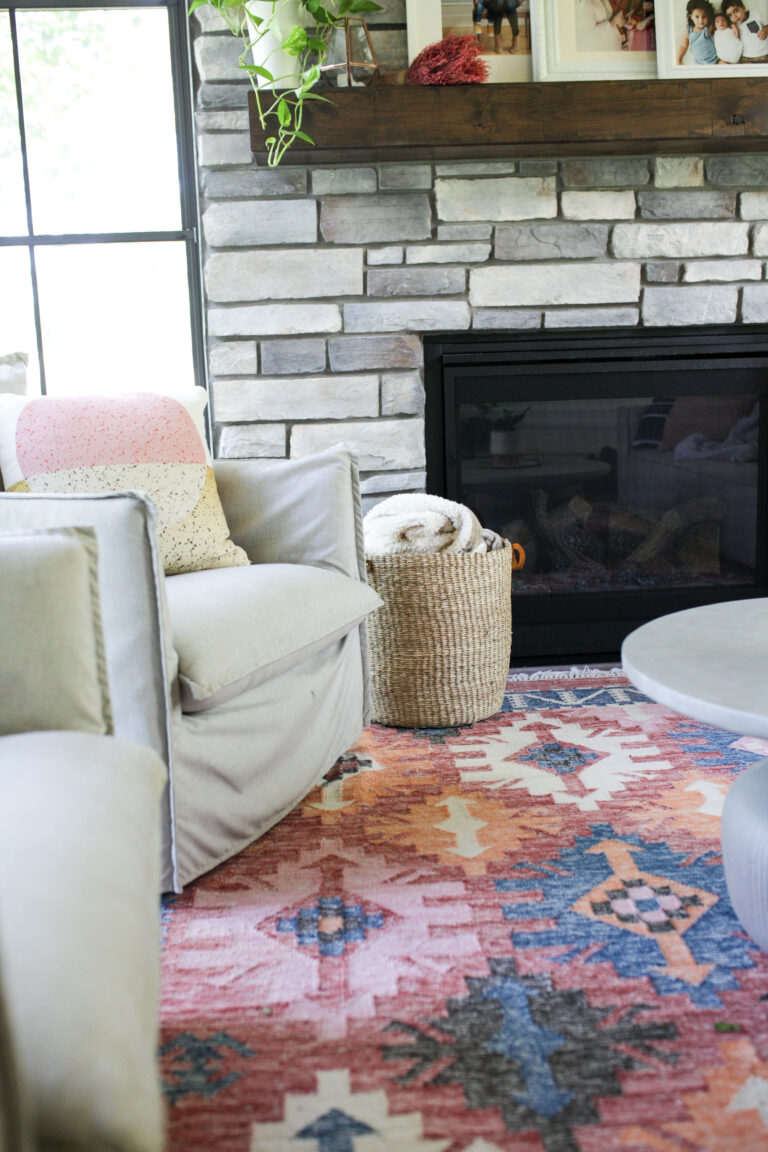 And lastly we just filled it up with lanterns to have lit in the evenings and lots of plants! Ideally I want this to basically be my greenhouse ha!
This room is currently my most favorite room in our home – I've loved seeing it come together!
You can check out some of my other home decor posts like how to make a gallery wall or everything you need to know about removable wallpaper!